Which pest Control Service Provider Should I Use.
At some point, whether it be at your home or your business, you may need to use a pest control service provider to deal with an infestation or rodent problem. The big question is, who do you use. Most people or businesses do not know a lot about the pest control industry or what to look for when choosing a provider.
It is a scary thought, but to set up a pest control business an individual only needs to complete a one-day rodenticide course and a one-day insecticide course, then they are qualified to call themselves a pest controller and set up a business to carry out treatments. That doesn't mean they are safe or competent, just that they hold the very basic qualification which enables them to purchase the dangerous and toxic materials used to do the job. With this in mind we will be covering the following:
Selecting a Pest Control Company.
British Pest Control Association.
British Retail Consortium.
Food Production.
Selecting a pest control service provider.
So, what do you do? go for the household name "Rentokil or Eco Lab" as they are a brand name that everyone knows. That's what the majority do. The reality is the technicians that work for these corporate companies are no more trained or qualified than most other professional pest control businesses within the industry, but customers think they are getting the best on the market and for that they will pay. The reality is, that there are many companies out there, large and small, delivering pest control to the same or higher standards for a fraction of the price in some cases. In some cases, they subcontract the work to other smaller companies or sub-contractors.
When Selecting a Pest Control Contractor you should draw up a list of local pest control companies. Check out potential candidates to make sure:
They have a good track record, you could seek references.
They employ adequately trained and competent technicians committed to Continual Professional Development (CPD).
They carry sufficient insurance cover.
Their business is structured to provide a professional service and a recording system that accounts for all work carried out such as a treatment report.
They have the required level of Health and Safety knowledge and have a policy or statement to prove this.

Local Pest Control Company, Pest-Tech Ltd
British Pest Control Association.
It is hard to identify the qualifications of technicians within any pest control business without asking, however there is a very easy way to check the professionalism of the business you are considering using and to ensure the operators, surveyors and technicians are all qualified. Like most other industries there are governing bodies that promote the highest standards and expect the same from there members. The British Pest Control Association (BPCA) is the leading body in the pest control industry that all professional pest control companies join to demonstrate their professionalism and indicates they operate within the guidelines of the law and legislation and deliver best practice when carrying out the operational role. All companies that join are audited every 12 months to ensure all operating procedures are correct and safe systems of work are being used and upheld. The BPCA insists all the members and employees of company members are Level 2 in pest management, which is accredited to the Royal Society for Public Health (RSPH) as a minimum.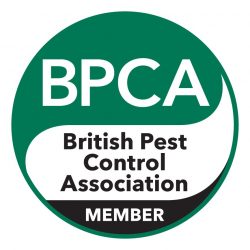 British Retail Consortium.
The British Retail Consortium (BRC) is a trade association for the UK food retail industry, suppliers to the main food stores such as Tesco, Sainsbury and Morison. The BRC has published standards for best practices for the food and manufacturing industries to which it states all pest control companies delivering service contracts to food production companies, to these retailers must be a member of the BPCA. This is because the BRC know the standards of a BPCA member will deliver the high standards expected of the UK food retail industry.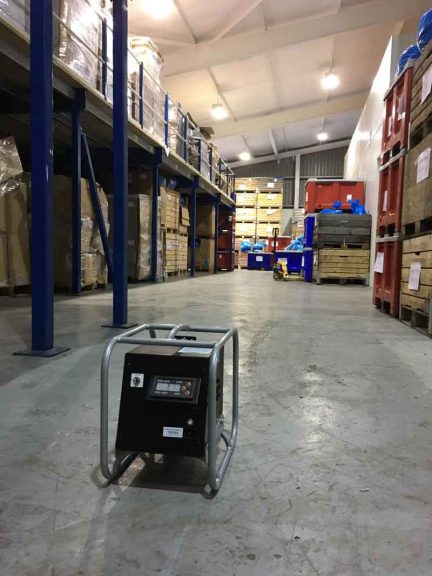 Food Production.
If you are a business that deals in food such as food production, a supporting food production businesses or restaurants, then authorities will expect you to show due diligence towards pest control. An annual service contract should be considered to monitor rodent activity for your premises.
If you are a standalone business, then a local pest control company that is a member of the BPCA could deliver a fully functional service to support your business. That said, if you have any type of company that is being invaded by rodents (rats or mice) you have a duty of care to your employees to ensure a treatment is carried out, to protect your workforce, as rodents carry all manner of diseases.
If you need any advice on annual service contracts, general pest control, or pest control service providers, then Pest-Tech Ltd is happy to help.